I gotta say, if there is one tip I have for yard sailing, do it when you're 8 months pregnant. You WILL get the best deals!! This season is starting off strong, and I think my negotiating skills are a whole lot easier with a big tummy staring them down. This week I found some lovely items that will help with my nursery and my husband's warehouse, all without breaking a sweat.. well maybe a little sweating, grunting and wobbling was involved, but it was so worth it!
School Projector Cart, $5


I picked up this sturdy school projector cart for just $5! It will be a great addition to my husband's warehouse and tote all kinds of sewing tools back and forth. I couldn't believe the price-tag when I saw it. What a "steal".
Retro Metal Children's Chairs, $2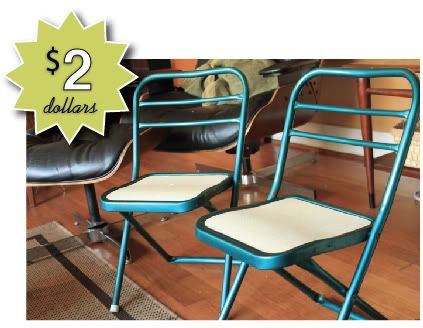 Can you believe these adorable mint condition kiddie chairs were just a buck a pop? Yea, talk about showing off that baby bump for a steal of a deal! This is almost the yard sale find of the week.. but the item(s) chosen just happens to be something I've been on the hunt for.
Retro Flip Clock, $2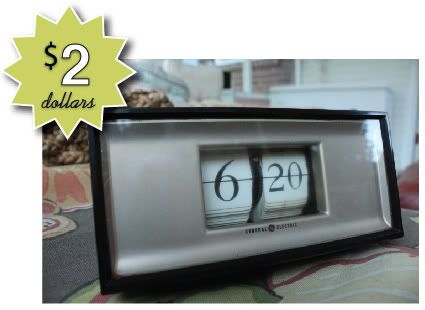 I am totally in love with this clock that will be making it's way into our son's nursery. It's a flip clock that works sort of the way those boards in the train station do! They infatuate me and this clock is totally functional for my brain since I never read clocks that have the hands for time.. meet digital's way cooler cousin.
Industrial Fan, $40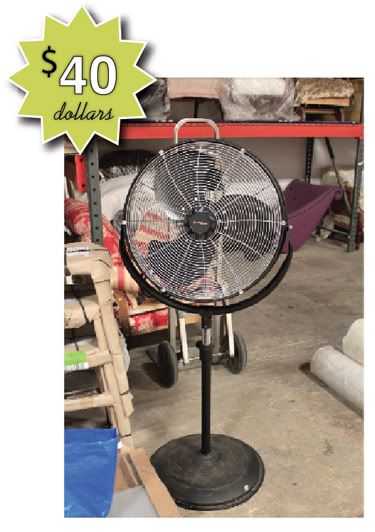 A heavy metal fan! But no metallica here, this beast will bring our humid Richmond summers some relief to the warehouse crew, and this fan is worth at least 3-5 the cost and was basically brand new.
Vintage Esso Richmond Map, $1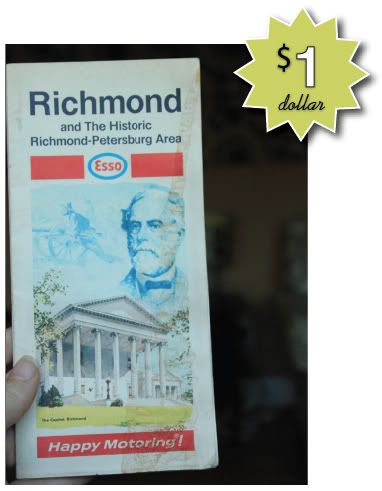 As we're headed on a vintage travel theme in our nursery this map certainly fits the bill. Especially since my hubs used to pump gas at an Esso when he was just a boy, tying both of our babes homes together in one cool piece of artwork.
Waffle Maker, $3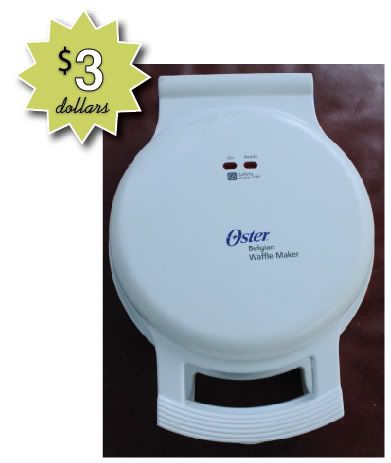 Nothing like some buttered waffles to start your day, or babyshower! Yes you heard that right, my babyshower is going to have a waffle station, so finding these magical tasty making machines on the cheap was on my list of scores to watch for!
Whale Trivet, $2


This adorable little hot plate is in desperate need of cleaning. But it wouldnt come off with my standard household cleaners. Either way, it's got great bones! And was too cute to pass up.
And now for the Yard Sale Find of the Week!
Vintage Suitcases, $10/Each


Speaking of our travel themed nursery, I've been on the hunt for several months for some awesome vintage suitcases. But you would be amazed at how much these babies sell for in antique stores, most upward of $50-$90 each! I was overjoyed when we came across this sale where the buyer was a collector of sorts and had all his old maps and magazines stored in adorable vintage suitcases. I asked if they were for sale, and he said no, and somehow big belly had me walking away with three for $30 sweet bucks. I love you big belly, and I love you vintage suitcases!